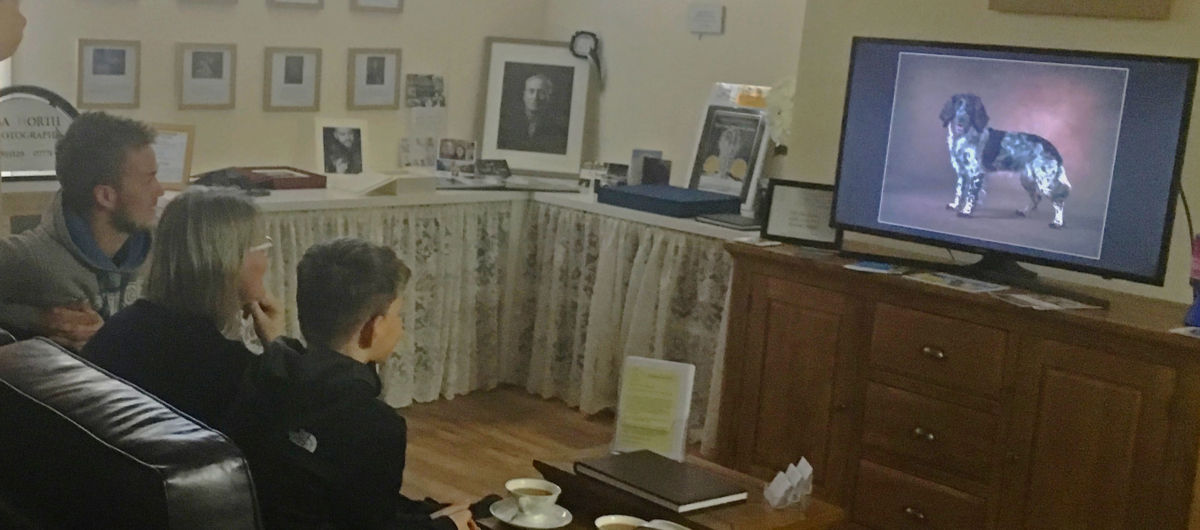 Viewing session
About 14 days after your shoot, we will organise another session at the studio to view your images and choose and pay for your chosen portrait. Give yourself around 90 minutes for this part of your experience.
Product prices range from £195 to £695. Bespoke packages can also be compiled. An interest-free monthly payment facility* is available to take advantage of for those large 'must-have' items.
We view your images on a large screen so you can visualise which portraits will look best -this is where your homework comes into its own! I use a computer program that enables me to upload the image of your wall at home, scaled to its exact width. I can then place your image onto that wall, virtually, at the size you thought looked best with your practice string frame. This will give you a real sense of how your portrait will look once hung at home. As a consequence, it will help ensure you purchase the appropriate size piece for your wall to get the 'Wow' factor you desire.
Your finished portrait will be expertly and professionally finished to your specifications.
If you are still unsure of exactly what product/size frame you wish to invest in for your wall or reassess its position in the home, you are given a further 14 days after your session to decide before the images are deleted from my files.
All options are available, even portraits on 6ft x 4ft canvases!
*Please note that items will not be delivered until full payment has been made.
Portrait tips
In the area you wish to hang your portrait, place string with blue tack on the wall in the size of frame you desire and check you are happy with where your portrait will eventually hang. Take photos of the blank wall, measure its width and send the photo and measurements to me ready for your viewing session. My software will recreate your wall on screen, and we can place your chosen image here, giving you a real sense of how it will look in your home.
Available choices
Not everyone wants a traditionally hung portrait, other options include: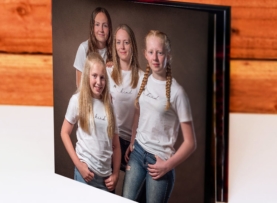 Albums
Struggling to decide on just one or two images of your experience? A professionally printed, fine art album is a perfect way to preserve each photo you love from the shoot. I offer a variety of cover options from traditional leathers to modern, soft linens.
Prints
For creatives who wish to craft their own frames or traditional photo albums, I offer professionally printed images in two sizes, available in packages. These are presented mounted and ready to frame.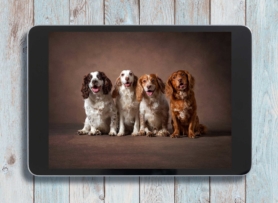 Digitals
For those who like to print their own images, or wish to share online digital files, this digital option is ideal. All images are provided in full resolution, ready to print. Copyright is retained by Lisa North Photography, but you will receive a personal licence to use the images as you wish.